Adding Startpage to Firefox
I wrote about Startpage a while ago and have mentioned the private search engine a few times in this blog. Setting Startpage (or any other search engine) as your default browser in Firefox is way easier than it is in Safari, it takes just a minute to get it done.
1. Go to startpage.com (while using Firefox) and under the search field you'll see a link "Add to Firefox", click that.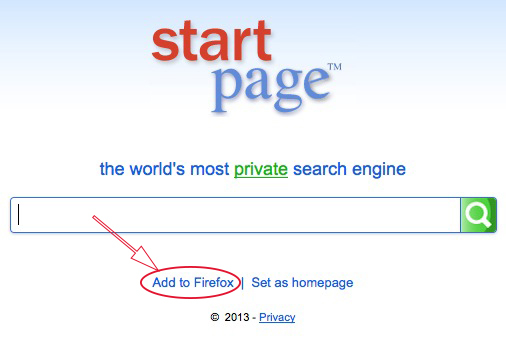 2. You'll be taken to a new page where you can select the version you want to install, select the HTTPS version.


3. A window will open asking you to confirm. Click the checkbox to start using the new search engine right away and click the 'Add' button.


4. Confirm Startpage is now your default search engine by looking at the search bar.


All done! All your searches will now be done through Startpage over SSL. If you want to remove all the other search engines just click on the Startpage logo or the little black arrow to the right of it and select "Manage Search Engines".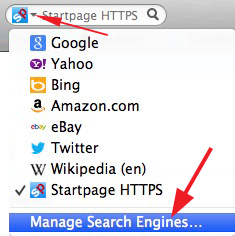 Then remove all the default engines until you are left with just the one(s) you want.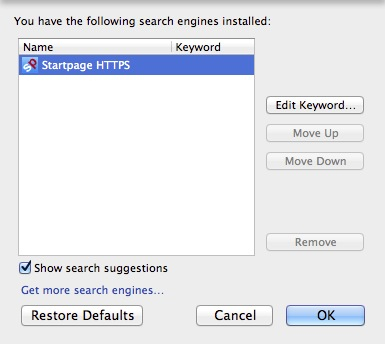 Quick, easy and no additional software required. As it should be! Enjoy Startpage directly from your Firefox window.
---