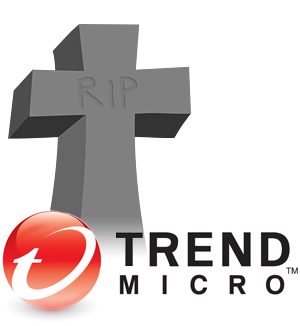 For some time I have been trying to update the test results for Trend Micro's AV product. Brand new virtual machines, using a VPN, re-downloading or installing from a download I already had… Nothing works. So I reached out to Trend Micro asking for a trial license or a full license so I could continue testing the product. I was told "I am sorry Jay, but I am afraid to tell you that we cannot provide you a license for the Trend Micro program." and "We provide a test subscription to reviewers that is recognized by our company such as PC Mag." With me being tired of trying to get trial versions to work and Trend Micro not being willing to help out, I am excluding their AV product from future testing.
Over time I have tested two of Trend Micro's products; Smart Surfing for Mac and Titanium (aka Internet Security for Mac). Smart Surfing has been excluded for a while as it's detection rates were poor and the software was a nightmare to operate. The newer product Titanium functioned better but had equally poor detection rates. So while it's not a real loss, I like to give all products the same test. Unfortunately I will no longer be able to do this for Trend Micro. The PDF has been updated with this change.
Intego, which now takes up the first few spots in the list was kind enough to provide a license. Without them giving me a license so testing could resume uninterrupted we probably wouldn't have known how much they improved recently. This shows how important it can be to work with those that want to test/review a product.
---