LivingSocial hacked, change your password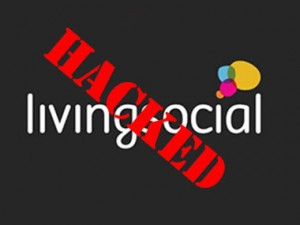 LivingSocial announced today they were the victim of a cyber attack that compromised their computer systems. 50 million customers had their information accessed. This includes:
– Names
– E-mail addresses
– Birth dates
– Encrypted passwords
Credit card and merchant financial data was not compromised according to LivingSocial.
If you have not done so already, change your password for this service immediately and keep an eye out for spam and (spear)phishing on the e-mail address that is registered by LivingSocial. With your name, birth date and decrypted password some very nice phishing e-mails can be built. I say DEcrypted passwords because whoever took them will be attempting to decrypt the list of encrypted passwords. Weak passwords will be decrypted before the end of today.
More information, including the LivingSocial emails that were sent out, here. More information can be found by searching online.
---